Improve your people outcomes
The HR profession often gets a bad wrap - we are the roadblocks, the paper pushers, the process introducers. At Zest, we are different. With people at the heart of everything we do, we enable businesses to do their best work through their team. We enjoy working with organisations that are driven to improve their people and business outcomes, genuinely care about their team and have an appetite to grow through experimentation and change.
We are an end-to-end people consultancy, we can help you with:
01
Recruiting key roles in your business
---
02
Talent strategies and defining your people value proposition
---
03
Onboarding and Induction
---
04
Contracts, Policies, Procedures and Guidelines
---
05
Executive Coaching and Leadership Facilitation
---
06
Organisation Development and Effectiveness programs and initiatives
---
07
Training and development strategies and programs
---
08
Organisational Architecture and team composition
---
09
Staff Separation (Dismissal, Termination, Redundancy) Advice and Action
---
10
People Technology and Systems Transformation
---
We get it
We partner with and support businesses to thrive, through their people
You can engage Zest in a flexible way. We can accommodate fee for service work, time based consulting services or a mutually agreed retainer model. We won't charge you to pick up the phone and prefer both parties to develop viable and sustainable partnerships for long-term success. We pride ourselves on being a human API, a connector. If you have a need that Zest can't help you with, or aren't the best fit for you, we will to put you in touch with one of our partners.
They have experienced the benefits.
Now they are talking about it.
Kate came on board to help Hello ‪Sunday Morning‬ from when we were a team of 15 in order to grow to a team of 30. Her ability to be acupunctural in her focus on the people problems we faced and bring teams together was a godsend and critical in building the foundations of the culture we have today. I couldn't recommend Kate more highly: as an advisor, a consultant (who actually gets it done) and, most importantly, a person who has impeccable loyalty and integrity towards the needs of the business.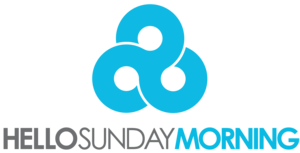 Chris Raine / Founder & Board Member
Kate is an exceptional HR leader, with the ability to deliver expert training when it comes to anything related to people and business. She is a rare talent that has expertise across training, executive coaching, HR and business operations. Kate is one of the most sought after mentors for The Remarkable Woman, with her insightful and pragmatic advice to seeing women achieve new heights. Kate just gets people, can move mountains and is always in the know.

Shivani Gopal / CEO
We had previously worked with Kate in her last corporate in-house role, so we already knew she was a good operator with all things People. We are a fast growing company without a formal HR lead and we have employed Kate's consultancy to assist us with creating and actioning our People Plan. Day to day involvement includes employment relations, people advice and company wide salary benchmarking. With People planning, we are working on career development, career frameworks and future people and training needs. Kate / Zest are very much part of our business, demonstrating this with how she cares and conducts herself as a seamless member of our management team. We highly recommend her.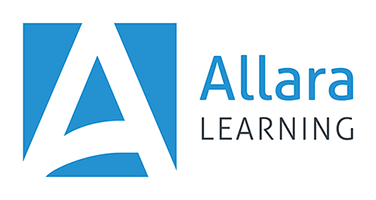 Andrew Lewis / CEO
Kate is the most graceful, effortless operator I've ever seen in her field. Her secret power is stealth - her ruthless efficiency is unseen, she is razor sharp, highly competent, tactful, charming, a pleasure to have around and above all, discreet. Kate freed us to focus on our core business, secure that we had unshakable expert advice and is an integral and trusted member of my team. She genuinely cares about people and doing the right thing. It feels like she is a few offices down the hall wherever she may be in the physical world. Kate came from the high-powered corporate HR world; now she delivers the same expertise to mid-size enterprises for a fraction of the cost of an in-house expert at her level. If you want your HR nightmares to end, where everyone is happy, feels respected and well treated, you will thank yourself for getting Kate on your team.
Adam Cobb / Chief Executive Officer | Chroma US and Australia
Share your needs with us:
01
/ 03
What is your name?
02
/ 03
What is your email?
This field is required.
Invalid email address format.
Go to Email
03
/ 03
What are your needs?
Your needs
The start of the year has bought a flurry of new clients (and a few long-standing ones), eager to get the foundation for their people experience in order and to...